A damaged or weakened tooth doesn't only affect the look of your smile. It can also cause pain, soreness, and difficulty chewing.
To relieve discomfort and restore your smile to good health, Dr. Art Carpenter can provide a custom dental crown.
How can a dental crown restore the wellness of your smile?
The Benefits of Dental Crowns
Protective
Our dentists place dental crowns after treating compromised teeth at
our practice
in Kenilworth, IL, serving Evanston, Glenview, and the greater Chicago area. Because the restoration will cover the entire tooth, it can
protect its structure from further damage and decay.
Durable
Dental crowns are designed to withstand normal biting forces and
can last over 10 years
. However, for best results, it is important that you practice proper oral hygiene and attend your
bi-annual dental exams
.
Realistic
Dental crowns made of porcelain-like materials can also improve the aesthetics of your smile. These composite materials are high-quality and can be matched to your enamel so they blend in with surrounding teeth.
Crowns are caps made of porcelain-like materials that cover the entire surface of a damaged tooth. They are extremely versatile. Dentists can use a crown to mask a tooth with cosmetic imperfections like discolorations or chips, or they can use them to restore a tooth affected by root canal infection, severe decay, or other trauma.
Because these restorations can correct a wide range of dental issues while simultaneously improving the look of your smile, they are widely used by dentists. To ensure that your permanent crowns look and feel great, our dentists work with dental ceramists to construct restorations that are perfectly tailored to your smile.
Do You Need a Dental Crown?
Schedule an Appointment Today
If you think you have a tooth that requires a dental crown, we invite you to schedule an appointment with our team at the dental office of Art Carpenter, DDS, in Kenilworth, IL. At our practice, Dr. Art Carpenter provides patients from throughout the greater Chicago area with excellent general, cosmetic, and restorative dentistry.
Whether you are experiencing tooth pain or have a missing tooth, our dentists are happy to review your case and help you decide if a crown procedure is right for the situation. To schedule an appointment with our dentists, please fill out our online form or call:
Our family has been visiting Dr. Carpenter for many year. We could not be happier with the office, doctor, the lovely ladies and the amazing service.

View On Google
Very satisfying experience. Straight forward, professional and affordable. Looking forward to working with Dr.Carpenter and the staff.

View On Google
How is a dental crown placed?
A Dental Crown Procedure Timeline
A custom cap is made to fully cover damage, restoring natural shape, size, and function to a tooth. The procedure in our office takes place in two appointments....
Is porcelain a reliable restorative material?
Porcelain Is Natural-Looking & Durable
Inlays and Onlays:
Alternatives to Porcelain Crowns
At our dental practice in Kenilworth, IL, we believe in providing conservative care that preserves as much dental tissue as possible while providing the enhancement you need in order to restore your oral health. If your tooth requires more than a filling, but a dental crown would be excessive, we can provide inlays and onlays. These special restorations are used to replace dental tissue on the chewing surface of molars and, if necessary, replace one or more cusps (the pointed edges of the chewing surface).
Highly Recommended
by Patients
"High quality, thorough care matched with excellent communication and expertise. Highly recommend Dr. Carpenter and his wonderful staff."

Meredith R. - 5-Star Google Review - 2017
Are you a candidate for this dental treatment?
Candidacy for Dental Crowns
Patients who experience the best results with porcelain crowns at our practice in Kenilworth, IL, are patients who:
Have a Treatable Condition
Although these restorations can resolve a wide range of dental issues,
dental crowns require a sufficient amount of healthy dental structure for support.
If your tooth has severe damage or an infection, you may
require an extraction
. Our dentist is highly trained in implant dentistry and can provide an implant-supported restoration to keep your smile looking and feeling complete.
Commit to Good Oral Hygiene
Permanent crowns are
stain-resistant and incredibly durable
, but you will still need to commit to good oral hygiene to keep the rest of your smile healthy. You will also need to
visit our office every six months
so that one of
our doctors
can evaluate the integrity of your restoration.
Will My Dental Crown Look Real?
Our dentists use state-of-the-art materials to craft temporary crowns and permanent restorations. Because our porcelain materials are carefully matched to the shade, color, and texture of your smile, these restorations are virtually indistinguishable from the surrounding teeth.
For your comfort and peace of mind, we also provide lifelike temporary crowns between appointments, so you never have to go without healthy-looking teeth or worry about your smile looking incomplete.
Your cap will be custom-designed to fit comfortably...
Choose Art Carpenter, DDS, for Restorative Dentistry
in Kenilworth, IL
Our dentists use their advanced training and technology to create beautiful, functional restorations that complement your bite and seamlessly blend in with surrounding teeth.
We are constantly attending continuing education courses to provide the most advanced care possible, and our office is equipped with a computed tomography (CT) scanner that allows us to provide the most personalized, effective treatment.
If you are looking for a dental practice in the greater Chicago area to complete root canal therapy or restorative treatment, schedule an appointment at our office in Kenilworth, IL, today. You can schedule an appointment by contacting us online or calling:
Dr. Carpenter and his entire staff are friendly, thorough and accommodating.

View On Google
They have amazing service for each customer and make sure that they have a positive experience.

View On Google
Patients dealing with tooth loss may choose to restore their smile with dental implants designed to securely hold a restoration. Dental implants are surgically placed in the gums, forming a sturdy base that functions similarly to natural tooth roots. This treatment is an ideal option for patients with missing teeth, offering an experience that accurately mimics the comfort and function of natural teeth and prevents bone loss. Dr. Carpenter creates custom restorations for many dental implant patients. Our implant restorations are of the highest quality porcelain-like materials and made to last for decades.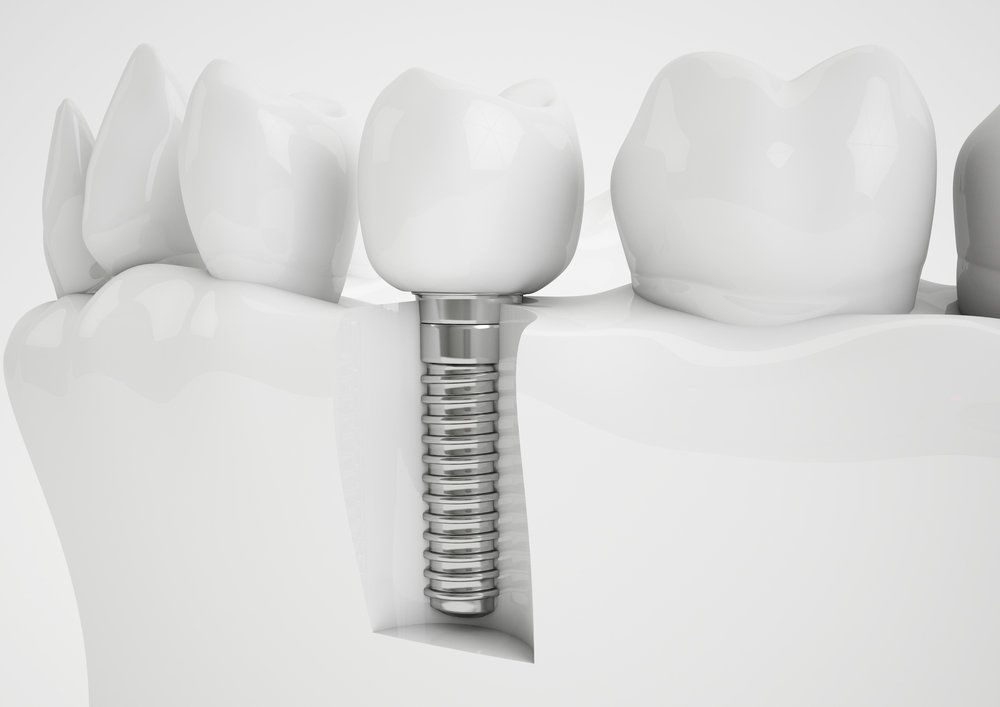 What Do Dental Crowns Cost?
The cost of restorative treatment varies from case to case based on the amount of preparatory work required, the type of material best suited for the individual case, the use of temporary crowns, and other factors. When all costs are accounted for, a cap for a single tooth usually costs between $1,500 and $1,600.
Dental insurance may or may not cover part the cost of dental crown procedures. For any costs not covered by insurance, we can help you set up payment plans through CareCredit.
Our practice is totally focused on creating a positive patient experience, and our dentists are committed to educating patients as thoroughly as possible. If you have questions about the cost of treatment, we are happy to answer them, and we never pressure patients into any dental work.
If you already have a dental crown and are experiencing issues such as sensitivity or a loosening restoration, we encourage you to give our practice a call. Our dentists can take a look and recommend a course of action.
In some cases, root canal treatments that were performed improperly can lead to sensitivity, which may require another root canal. In other cases, the crown comes loose because of normal wear and tear and needs to be reattached. Whatever the case, our dentists will professionally complete the required revision so that more restorative treatment is not required for many years.