Chips, cracks, and other minor cosmetic imperfections can make you feel self-conscious about the appearance of your smile.
Dr. Art Carpenter offers dental bonding as a simple and affordable way to conceal flaws in just one visit.
So why should you consider dental bonding?
Dental Bonding Is an Easy Way
to Address a Range of Cosmetic Concerns
Cost-Effective
Bonding is an affordable treatment option which can
hide stains, minimize gaps, fill cracks, and reshape teeth
. Compared to similar treatment for these issues,
such as veneers
, dental bonding is highly cost-effective.
Reversible
With dental bonding,
Dr. Carpenter
only needs to gently etch the surface of your tooth to apply the composite resin material. Since there is
little to no tooth alteration
, bonding is reversible.
Quick
Our team can perform the entire bonding treatment in a single visit. In many cases, patients spend less than an hour in our office and walk out with significant results.
Take a look at how bonding works...
Do you feel embarrassed about wanting to change your smile?
If You Feel Self-Conscious,
You Are Not Alone
More Information on Dental Bonding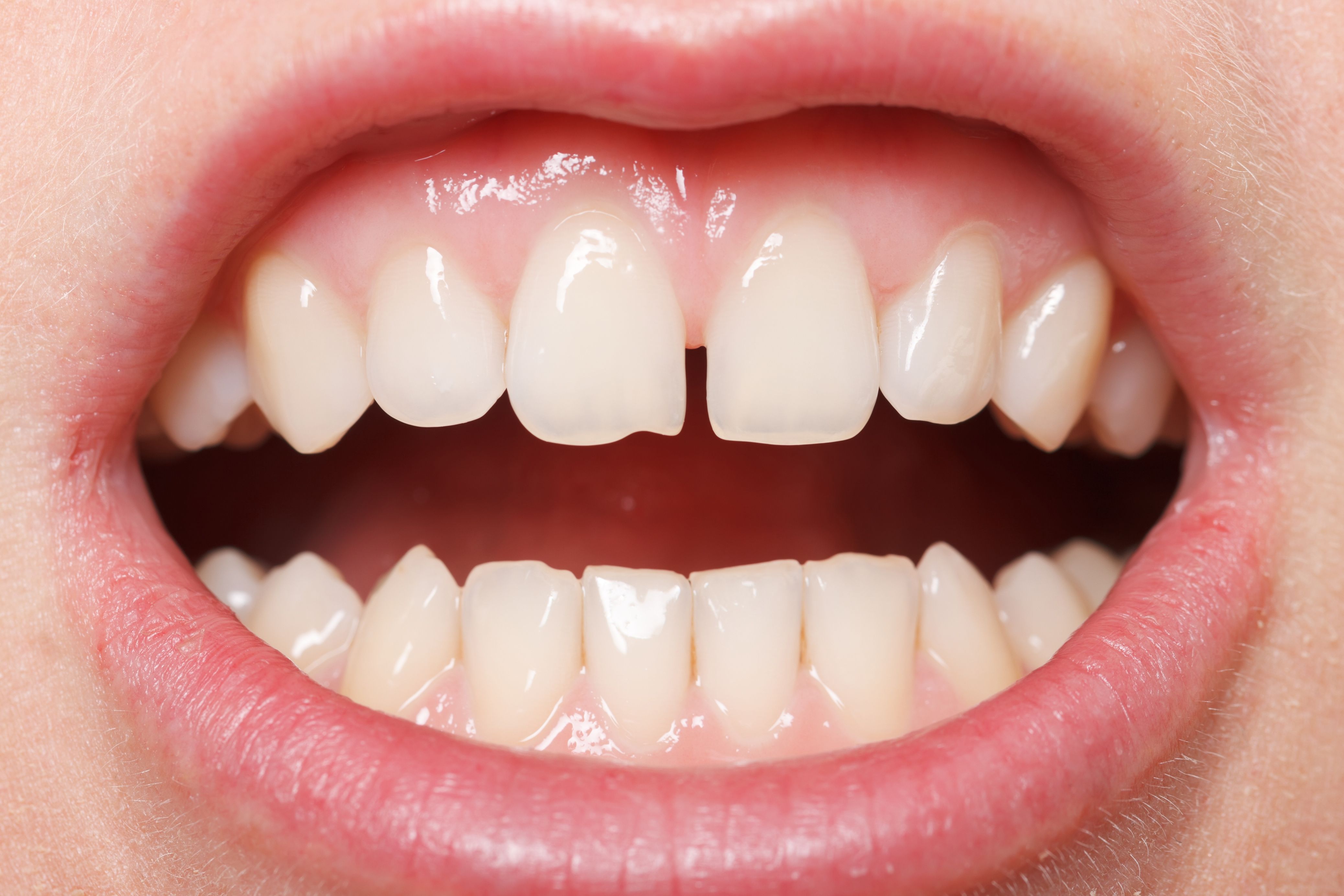 Dental bonding uses tooth-colored resin to cover visible flaws in your teeth. The putty-like composite resin is bonded to your tooth for a hard finish that matches the appearance of natural enamel. You can effectively hide cracks, chips, and minor tooth misalignment, as well as discoloration that is resistant to whitening techniques. Bonding can even refine the shape of teeth that appear too short, or can close a bothersome gap.
Composite resin is made of non-toxic ceramic and plastic compounds that are tinted to blend with your smile. We use a variant of this material for our popular tooth-colored dental fillings.
Choosing the Right Treatment
Our dentists will first perform an initial exam to ensure your teeth are healthy and ready for a cosmetic dentistry procedure. If you are suffering from gum disease or decay, you will need to undergo periodontal care and restorative treatments prior to receiving dental bonding.
If your treatment goals are beyond the scope of bonding, we may recommend other cosmetic options, such as porcelain veneers to conceal imperfections. Dental bonding and veneers are similar, but bonding is a simpler procedure and costs less. Most patients with minor cosmetic flaws are candidates for dental bonding or veneers, and we can help you determine which is the best treatment for you.
The Dental Bonding Procedure
Dental bonding does not require extensive tooth preparation for treatment, and can be completed in a single appointment. In the bonding procedure, the teeth are lightly etched to allow a stronger bond with the resin, and are then coated with a conditioning liquid. One of our doctors will apply the color-matched resin and sculpt it to match the shape of your tooth and your bite. We then harden and bond the material to the tooth with the help of a specialized light. We can refine any small issues with the shape, and provide a final polish to finish your treatment. The procedure usually takes a total of 30 minutes to an hour for one tooth.
Dental bonding does not require extensive tooth preparation for treatment, and can be completed in a single appointment.
Maintaining your Smile
With proper care, your bonding results will last for years. Regular dental visits and preventative care are important, and patients should avoid potentially damaging foods such as hard candy and popcorn kernels.
For best results, there are also a few other habits that should be avoided. These include:
Using teeth to open bottle caps or plastic packaging
Chewing on pencils and pens
Chewing on ice
Biting nails