Gentle Periodontal Care Can Restore Your Gums and Preserve Your Overall Health
Dr. Art Carpenter provides effective, gentle periodontal care at their Kenilworth, IL, practice to help patients maintain a healthy smile for a lifetime. Proper periodontal care is essential to maintain healthy gums and prevent periodontal disease. Periodontal disease, commonly known as gum disease, is a serious concern that can become severe and contributes to increased risk for several overall health conditions. If your gums bleed, are swollen or tender, have receded, or you suffer from chronic bad breath, you may be suffering from gum disease.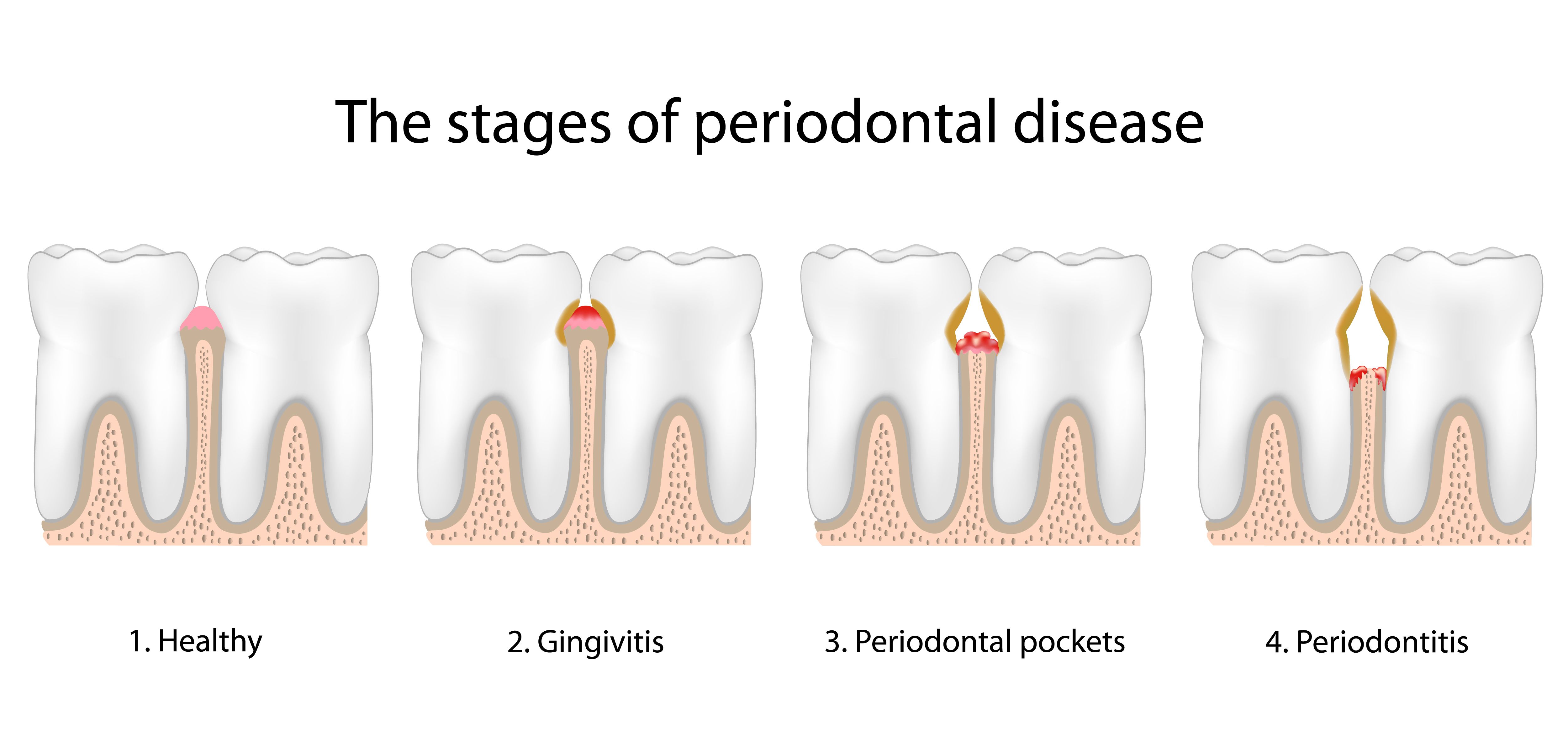 About Gum Disease
Bacteria naturally accumulates on tooth surfaces. When this bacteria builds, it can lead to plaque and tartar. Plaque and tartar tend to build at the gum line and the base of teeth. There, the bacteria in these naturally occurring substances eat away the connective tissues between teeth and gums. Deep gaps form between the teeth and gums, gaps that we call periodontal pockets. In these dark, and difficult to reach areas, bacteria thrive, and gum disease develops. In the US, periodontal disease afflicts nearly half of the adult population over 30.
Mild gum disease can have limited symptoms and only lead to minimal discomfort. However, mild cases can progress, causing serious, lasting damage. Studies have shown a correlation between gum disease and systemic health conditions, including heart disease, respiratory problems, increased risk of stroke, dementia, low-weight births, and diabetes complications.
Detection and Diagnosis
During an exam will look for symptoms of gum disease. Signs that you are suffering from the condition can include:
Swollen gums
Redness
Irritation
Bleeding
Sensitivity
Receding Gums
Our hygienists will also measure the depth of your periodontal pockets. Pockets that are 3mm in depth or more need to be treated to rid the area of bacteria so that connective tissues can re-bond with teeth. Left untreated, infection in periodontal pockets will grow, the pockets will deepen, and the infection will work down the roots of teeth, loosening all connective tissues, and increasing your risk of tooth loss.
Gentle, Effective Treatments
For mild gingivitis, the earliest form of gum disease, a deep cleaning will usually prove effective. This general dentistry treatment involves two specific techniques. The first, scaling, removes plaque and tartar below the gum line. After scaling, the hygienist polishes the tooth roots, smoothing rough areas where plaque and tartar accumulate. This part of the treatment is called root planing. In some cases, we will combine scaling and root planing with topical antibiotic to destroy remaining bacteria.
We are dedicated to providing gentle, conservative treatment to restore your oral health.
If your condition has progressed to periodontitis, a more severe form of gum disease, scaling, planing, and antibiotics may not be sufficient for effective treatment. Advanced cases of gum disease may require surgery and grafting to repair your gum tissue levels. If we are unable to provide proper treatment, we may refer you to a trusted periodontist for more specialized care.
Ongoing Care
Though treatments can re-establish good periodontal and oral health, patients are prone to recurring issues with gum disease. For this reason, you may be instructed to attend checkups and cleanings more often than the standard six-month intervals. Should you notice any symptoms between visits, it is important to schedule an appointment immediately.
Preserve Your Health Today
Gum disease can worsen and lead to serious health concerns, if left untreated. We are dedicated to providing gentle, conservative treatment to restore your oral health. Reach out to us today to schedule your appointment.